Read More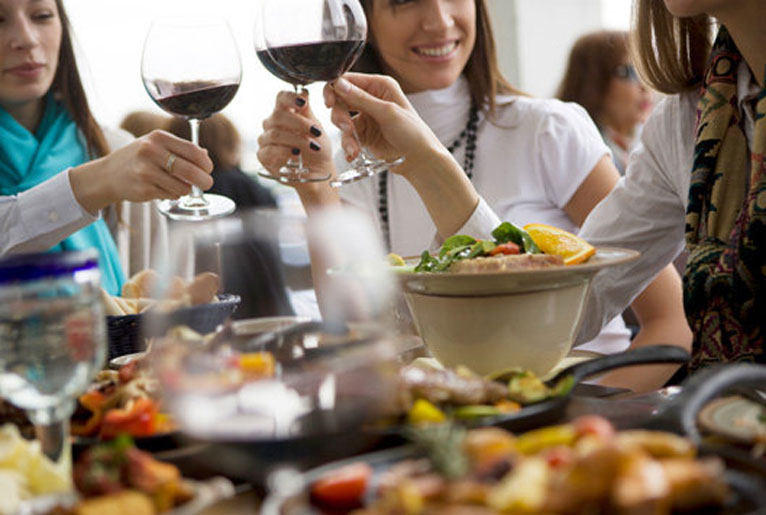 While Brookline, Massachusetts offers entertainment, culture, and natural attractions in spades, many people flock here for the food as well. This quaint city is home to some of the most diverse and delicious restaurants in the area. Read on to hear more about our top six picks for the best restaurants in Brookline, and prepare to get an appetite.
Cutty's – If you find yourself searching for a delicious breakfast or lunch spot, this restaurant is the ultimate choice. All the ingredients are made in-house and locally sourced, so any soup or sandwich you go with will be sure to satisfy. Some popular choices include the roast beef sandwich, pork rabe with crunchy bread, egg salad, and Cutty's "Super Cluckin'" fried chicken sandwich.
Publick House – If you are looking for an authentic, no frills pub where you can enjoy delicious comfort food and the finest beers around, look no further than the Publick House. Visitors keep returning to this Belgian bar to sample the Monk's Frites (hand-cut Yukon gold potatoes dusted with sea salt and serving in a classic paper cone with an array of dipping sauces), oven roasted wings, crispy brussel sprouts, a delicious cheese board, crab cakes, calamari and more!
Pizzeria Dante – Craving quality Italian food and unforgettable pizza? Pizzeria Dante on Beacon Street is sure to deliver. Whether you're a purist and prefer to stick to a classic plain slice, or you like to try out new things, you can find everything from fresh and satisfying pies to pesto chicken sandwiches, scallops, salmon Caesar salad, and many other delicious and satisfying options.
Anna's Taqueria – Looking for Mexican street food and filling burritos? At Anna's Taqueria you can find tacos, quesadillas, and other traditional treats with customizable toppings that are designed to really hit the spot. Whether you are looking for a vegetarian option or a meat-heavy meal, you can create a Mexican dish that is all your own at this Coolidge Corner restaurant.
Lineage – Conveniently located in the heart of Brookline, this restaurant serves up delicious food and stunning ambiance. From a superb wine selection to fresh oysters, spicy lobster tacos, butterscotch pudding, gnocchi, burgers and more, you can enjoy a diverse array of dishes that are sure to be equal parts memorable and delectable.
Barcelona – Voted the best restaurant in Brookline on TripAdvisor, this wine and tapas bar gives visitors a taste of Spain, without ever having to leave Brookline. This restaurant features an extensive array of small plates in an intimate and romantic setting. If you prefer to have dinner like the Europeans do, you'll be happy to find that this eatery is open late into the night, so you can grab a meal later in the evening before you head to the next bar or lounge that night.
Whether you're planning a visit to Brookline soon or you recently relocated here, you can rest assured that there are plenty of delicious restaurants to choose from. If you are looking to branch out and try a new cuisine or enjoy some traditional comfort foods, you can find it all and more when you visit this beautiful city.