Read More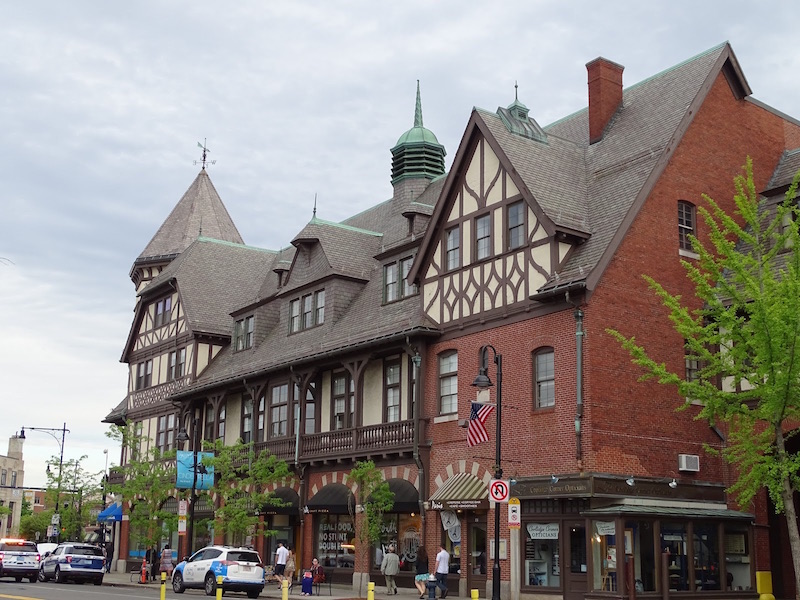 So! You're looking for a new apartment, and you've settled on living in Brookline, MA. First of all, congratulations: Brookline is a fantastic place to live. But where do you start? How do you know what kind of properties to look at? What's the best time of year to rent apartments in Brookline, MA?
Whatever your questions, we've got answers. The short version is pretty simple: make a budget, figure out your timeline and scout potential neighborhoods, then start reaching out to local experts before your move in date. Sounds easy, right? Well, it can be. Read on to find out exactly where to find, and how to rent apartments in Brookline.
Figure out Your Budget
Conventional wisdom suggests spending no more than 30% of your income on your living expenses, such as rent or mortgage payments, and utility bills. But where does that number come from? Is it just a folk wisdom thing, or is there some weight behind the numbers?
Turns out, it's a little bit of column A, little bit of column B. The US government uses the 30% guideline to determine who qualifies for assistance such as public housing, classifying households whose housing costs exceed 30% of their gross income as "cost burdened." Any household over the 50% mark is considered severely cost burdened.
But is that correct? Does it reflect a modern situation?
Brookline Apartments By the Numbers
According to the Harvard Joint Center for Housing Studies' 2017 study, roughly 21 million renters exceed the 30% line. In other words, nearly half of all renters in the US spend between 30% and 50% on rent, and that figure rises to a little over half when you look at big metropolises like Boston or Los Angeles.
So why is that? Granted, rent is higher in a big city than elsewhere, but so is the average income. So what's going on here?
The 50/30/20 Budget and You
One approach, from which the above number likely derives, is the fifty, thirty, twenty model. Basically, this suggests that you divide your income into three piles:
50% on transportation, housing costs, utility bills, groceries, and other costs of living that shouldn't change much from one month to another.
30% on entertainment, dining out, and other recreational expenses.
And the final 20% goes to financial goals: paying off student loans, saving for retirement, etc.
When you understand where the numbers come from, you can get a better idea on how much you should be setting aside for your rent. If you have a car, and intend to drive to work every day, you'll likely need a hefty chunk of that 50% figure for lease payments, repairs, insurance, and fuel. However, if you plan to carpool, take public transportation, or work remote, suddenly your transportation costs don't look quite so daunting anymore.
Make Your Budget Work for You
While there's no magic ratio for financial health, and you don't know what's going to happen down the road, coming in with a budget makes the process of finding an apartment in Brookline much simpler.
Figure out Your Timeline
Some things aren't so bad if you wait until the last minute. Apartment hunting is definitely not one of those things. Don't procrastinate and hope that the right apartment serendipitously falls into your lap: get after it early and often. Brookline is not a place where you can just be casual to your quest for a great apartment. There are simply too many qualified people chasing too few apartments for rent. The math is against you from the start. It is very rare to see even a 6% real time vacancy rate in Brookline. That means in the worst of time 94% of apartments are occupied on any given day!
When Should I Start Looking for an Apartment in Brookline?
In short: early. Most Greater Boston leases start around September, and it's not uncommon for landlords to ask for renewal notices months in advance. May to June is generally a good time to start asking questions, though earlier is always better. Brookline also has many different parts to it and some parts of Brookline have leases with renewal notification days as far ahead as 9 months in advance. Yup. You read that correctly. You literally could just be moving in and some landlords in Brookline want to know if you are staying or going for the following year nine months in advance. A lot of it has to do with some higher turnover rates in parts of it closer to universities. It is what it is as many people say. But it you have a specific neighborhood in Brookline in mind it pays to talk with an expert than might have a jump on the greatest chance of the most inventory coming out over in the area that you consider best for your specific needs and wants.
Some neighborhoods and cities expect a seasonal exodus of students, or other reliable vacancy patterns. There are some major hiring dates of big corporations and hospitals in Brookline and they can also help fuel little micro bubbles of high demand and low supply. Then there are other parts of Brookline where you hardly see any turn over. But depending on who you talk to in Brookline will often paint a different story. So there is a big mix of long term renters and they like it so much that they rarely leave, and a smaller crowd and areas that turn over fast and often. It's a confusing mix which means that apartments for rent in Brookline, MA in certain areas are comparatively few and far between. You need vision and a game plan. Figure out apartment inventory leaders that have the most to offer in Brookline to get a jump on what works for you.
Learn About Brookline, MA's Neighborhoods
Getting ahead of the curve is all about research. Do you want to live near public transportation? Is freeway access a big deal? What about schools, shopping or other factors? Figure this stuff out ahead of time. Make a list of wants, needs, and have-to-haves. Then have a look, and ask yourself: which Brookline, MA neighborhood is right for me?
Maybe it's the cute cafes of Brookline Village that catches your eye. Maybe your office is in Chestnut Hill – or you just want access to the shopping – and living nearby looks appealing. Or maybe the suburban charm of Longwood – just a stone's throw from Fenway Park – catches your fancy. Maybe you're a jogger and the reservoir is a top attraction for you.
What's vacant today might not be available when it's time to move to Brookline: so if you see a property that you like while scouting the neighborhood, act fast. A properly priced apartment in Brookline will most likely rent with 7 days. Regardless of your timetable, be sure to spend time scouting. Check out listings on BrooklinePads.com, read reviews of nearby restaurants, and talk to people who live and work in the neighborhood.
Start Making Inquiries Months in Advance
Once you've built a collection of apartments for rent in Brookline, it's time to get serious. By this point, you should have a pretty good idea of your budget, what you're looking for in a Brookline, MA neighborhood, and which neighborhoods pique your interest. Now's the time to start making serious inquiries, setting up visits, and otherwise talking to real estate agents. And if you aren't sure where to start with renting an apartment in Brookline, MA, you've come to the right place. Literally.
Finding an Apartment in Brookline
As you've no doubt realized, here at Brooklinepads.com, we specialize in, well, finding pads in Brookline. We've made it easy to search different neighborhoods, price points, and availability dates, so you can focus on the stuff that matters.
Once a property catches your eye, simply scroll down the page to "agent information." Here, you'll find who to contact, their phone number and office address, as well as a form to send a message, request a showing, or just express interest in a property.
Finding an apartment in Brookline, MA can be time consuming. Following up on the ones you like shouldn't be.